Students. Educators. Volunteers. Community Partners.
Junior Achievement of Greater Fairfield County is committed to inspiring and preparing young people to succeed in a global economy. Below, students, educators, volunteers, and community partners share some stories of the impact of their JA experience.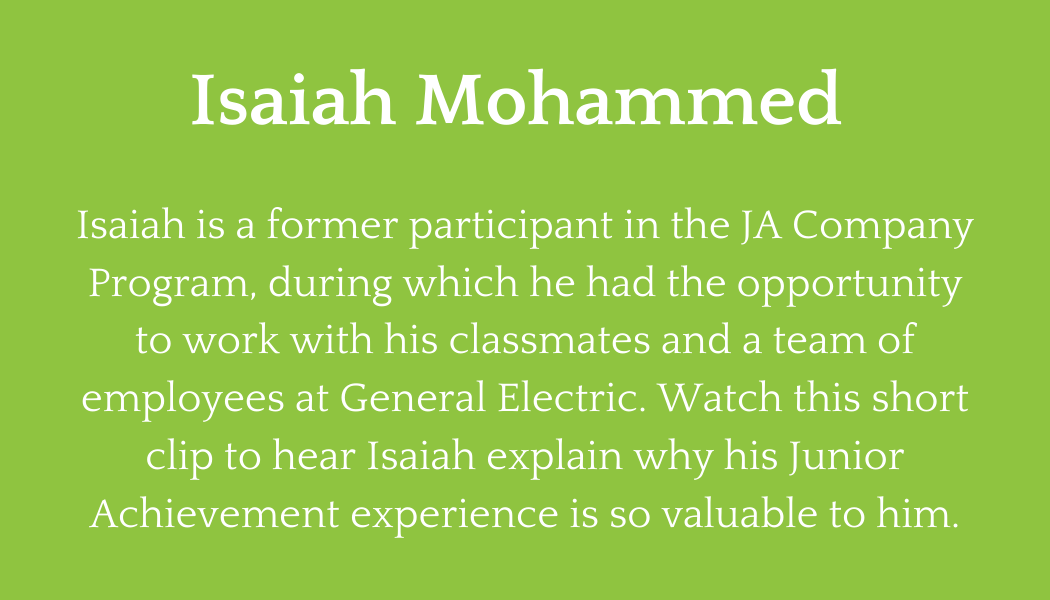 When I joined Junior Achievement in tenth grade, I really struggled with speaking with an audience of a dozen people or more, and by the time I left the program, I was the class president of my high school and spoke in front of a few thousand. The communication skills and confidence, that combination, really helped me professionally and personally, in regards to what I did in college and now in my professional career.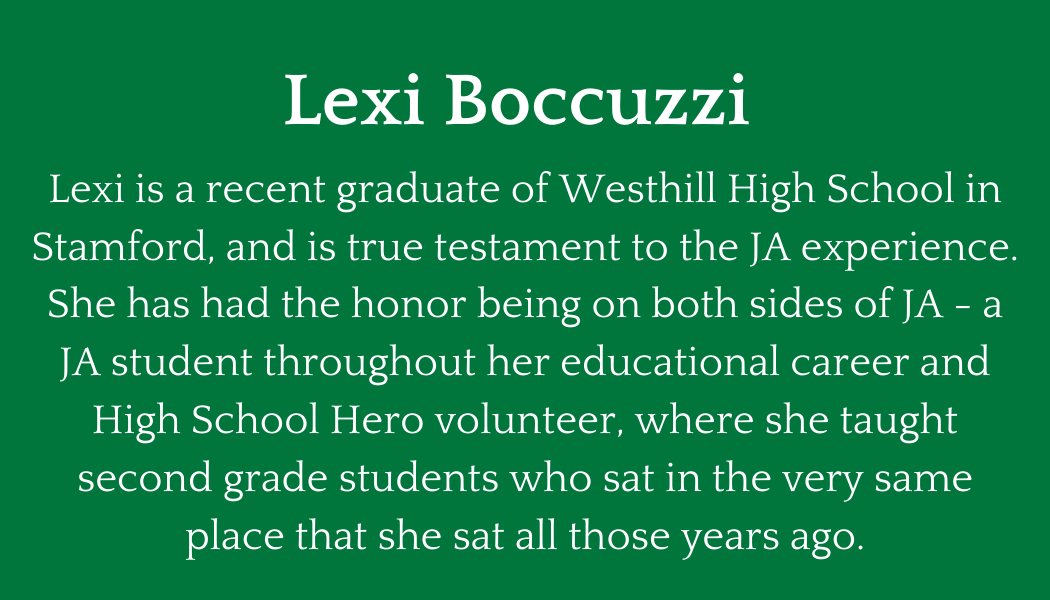 Thank you for introducing our students to possible career paths. It is not something that they have the opportunity to think about. This was a great way to introduce them to careers and businesses that they did not know existed.
Our favorite part of the day was interacting with the students and having them be engaged and asking questions.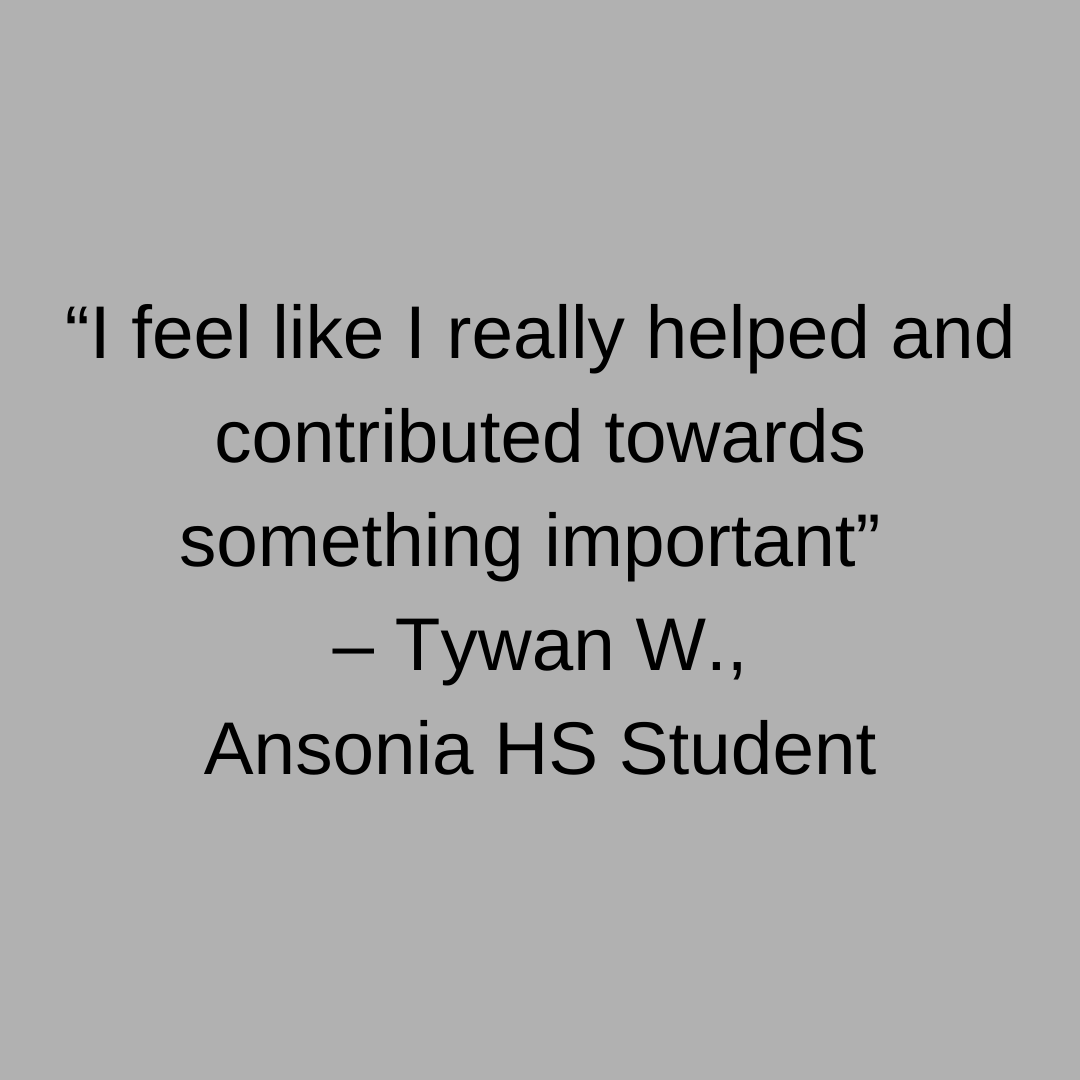 During the 2019-2020 school year, students from Ansonia High School had the opportunity to participate in the High School Heroes program.
The high school students visited elementary school classrooms in their district and lead the JA program. Here is what they had to say about their experience.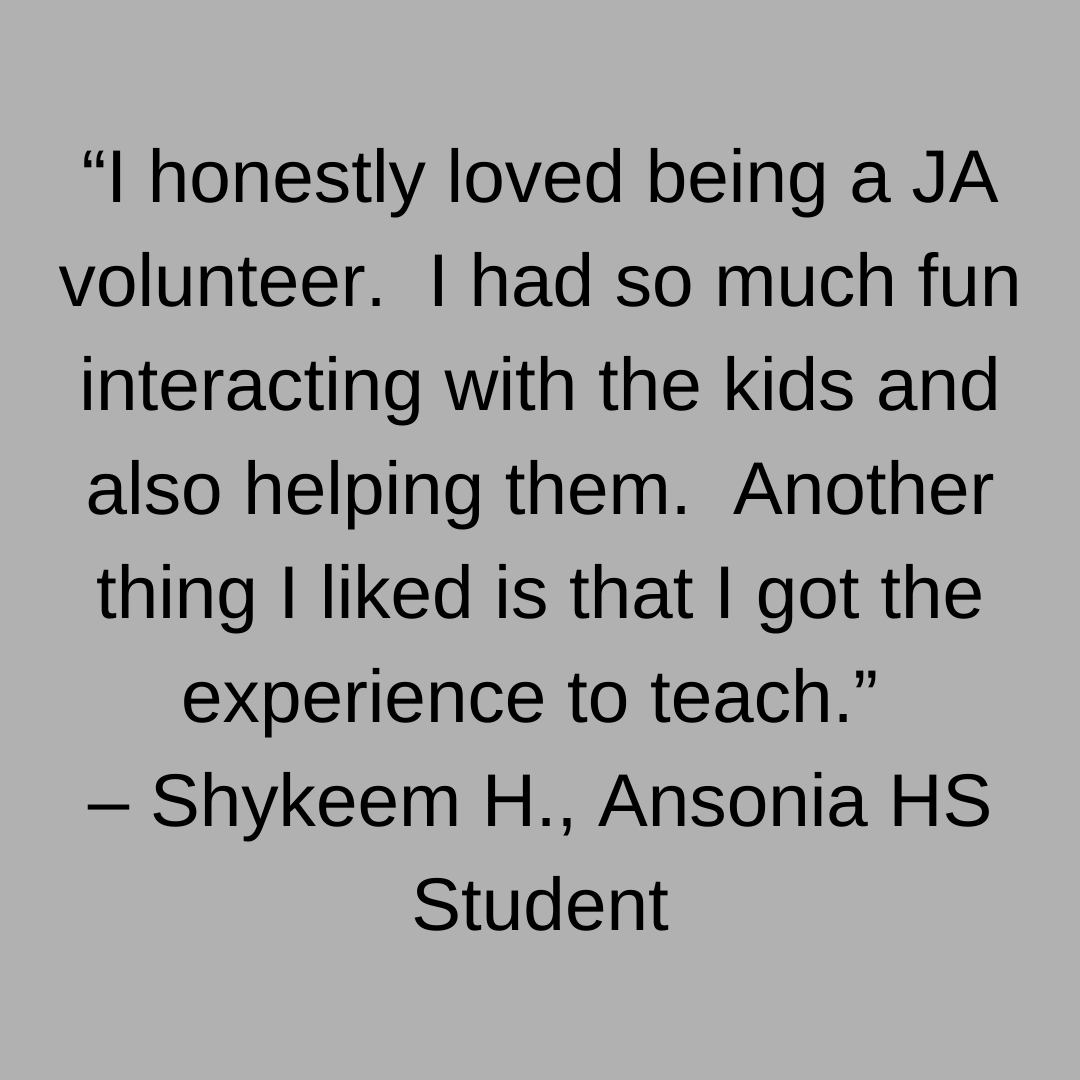 The best way to understand JA is to go into the classroom. There, you see how important this material is, and how powerful it is for people who are in business to bring their real world experience to students.

Local JA alumni, from diverse industries and backgrounds, have shared their stories, advice, and insights with the community. To see more alumni stories of success from former JA students, click here.