Partner Spotlight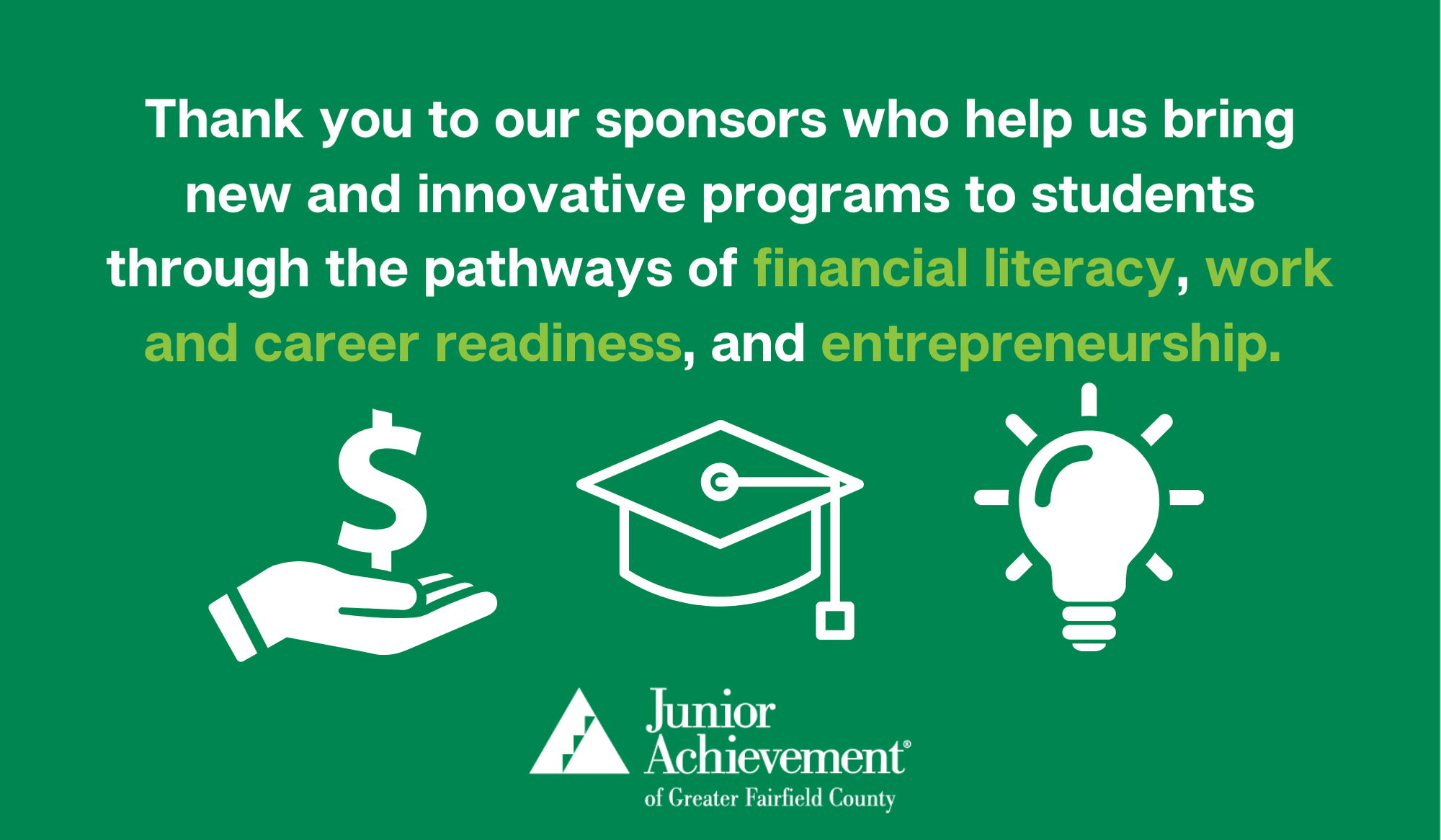 The Frederick A. DeLuca Foundation
Through generous $50,000 and $100,000 general operating contributions during the last two years, The Frederick A. DeLuca Foundation, Inc. has positively impacted thousands of young people in greater Fairfield County. Their generous support has enabled programs like these to occur:
High School Heroes
Through this program, offered in partnership with buildOn, a youth service-learning organization, Harding High School students were trained as JA classroom volunteers in Bridgeport. They had the opportunity to become positive role models and give back to their community, while developing their presentation and leadership skills. About his experience, one high school hero said, "I feel like I really helped and contributed towards something important."
Innovation Day
Students from Central High School in Bridgeport were presented with a business-related challenge and worked in small teams with business mentors to create an innovative solution. Students were inspired to think creatively, learn how to brainstorm, collaborate, and make team decisions. Students presented their findings to a panel of business experts who provided real-time feedback. Malaurie, a student from Central High School, said, "I worked with other people and interacted with them even know I didn't know them. I got out of my comfort zone, and created something useful with awesome people!"
Digital Resources and Virtual Programming
In light of the coronavirus crisis, JA has modified curricula so that the activities can be done easily at home by parents and their children or by older children independently. These resources are offered for free to educators, parents, and students on JAGFC's website. Virtual programming and program events are also being developed. For example, JAGFC recently hosted a LinkedIn Virtual Workshop led by Microsoft volunteers, which taught Derby High School seniors how to utilize LinkedIn effectively when creating a professional brand and seeking career opportunities.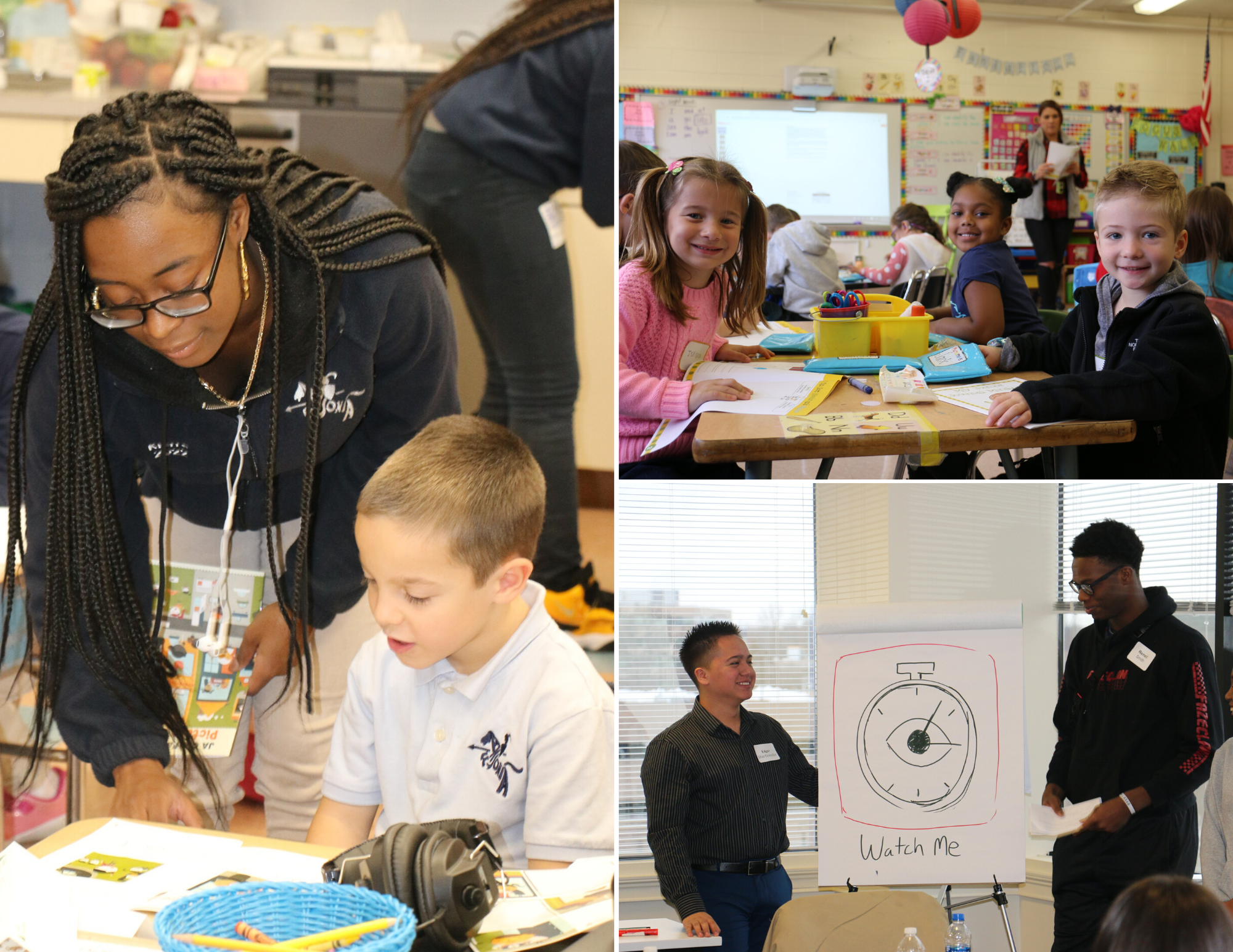 Pitney Bowes
For many years, Pitney Bowes has demonstrated their dedication to JA's mission and to the young people of our region through their generous giving and committed volunteers. Pitney Bowes provides volunteers who serve as mentors to our students in classrooms each year as well as funding to help implement the programs. Additionally, Pitney Bowes has also generously sponsored several JAGFC special events this year, including the Business Hall of Fame and Business Challenge, whose proceeds support JA programming throughout Fairfield County.
"Pitney Bowes and our employees are delighted to support JA and their efforts to inspire and prepare young people to succeed in a global economy. " says Kathleen Ryan Mufson, Director, Global Corporate Citizenship & Philanthropy and President, Pitney Bowes Foundation. "We congratulate the entire JA team for their dedication, and we applaud all of the students for their active participation in this enriching learning that builds financial literacy, work-readiness and entrepreneurship skills." Highlights from this past year include:
JA in a Day at Stark Elementary School
In May 2019, ten volunteers from Pitney Bowes visited Stark Elementary School in Stamford and taught fifth-grade students about the demands of the 21st century job market, with a focus on high-growth career fields. Students learned about the skills, especially in science, technology, engineering, and math, that will make their futures brighter.
"Thank you for introducing our students to possible career paths. It is not something that they have the opportunity to think about. This was a great way to introduce them to careers and businesses that they did not know existed."
High School Business Challenge
Through a highly engaging competition in which student teams ran virtual businesses. more than fifty students had the opportunity to learn about the risks and rewards that come with running a global business. In addition to the business competition, students also participated in other interactive activities focused on business etiquette, networking, and teamwork. The High School Business Challenge was sponsored by more than twenty local businesses, including Pitney Bowes.
"It was an excellent opportunity to not only compete against local schools but also network and build connections. This has been an excellent experience to learn from professionals." – Nick, Seymour High School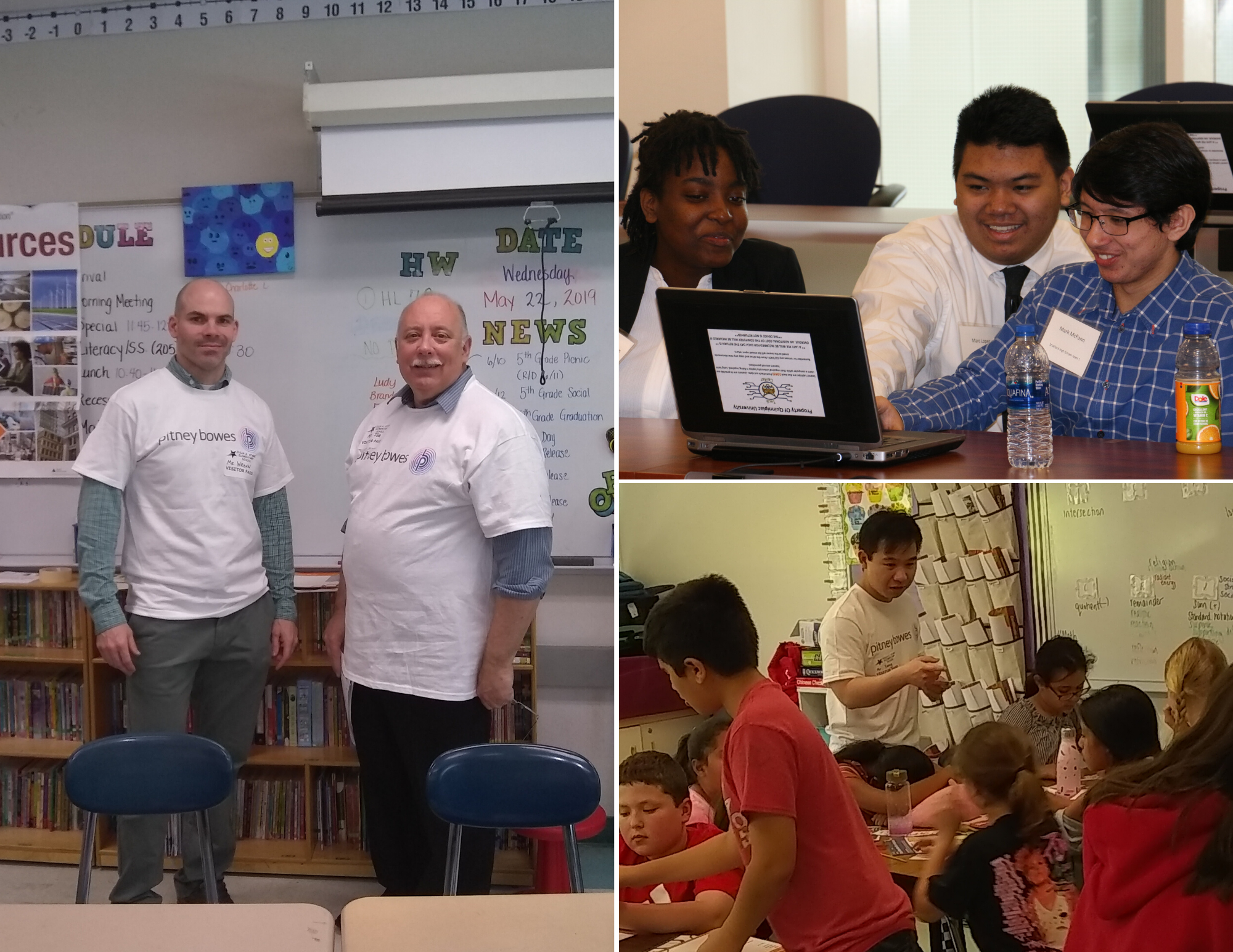 Valley Community Foundation
The Valley Community Foundation and The Community Foundation for Greater New Haven awarded a multi-year grant to Junior Achievement of Greater Fairfield County totaling $80,000. This grant was originally intended to support our students in Derby and Ansonia but due to the pandemic, the Valley Community Foundation broadened their support to a general operating grant for the Valley. In response to the COVID-19 crisis, we adapted our program delivery model so that we could continue serving our students by offering virtual programs. Funding from the Valley Community Foundation supported many program initiatives, including:
LinkedIn Derby High School workshop
Derby High School seniors participated in a Virtual LinkedIn Workshop with volunteers from Microsoft. Volunteers taught students live via Microsoft Teams how to effectively utilize LinkedIn, the networking and job market platform, when creating a professional brand and seeking career opportunities. Students learned how to create engaging LinkedIn profiles to help them, which will be a vital tool for them as they prepare to enter the work force or continue their educational journeys
"The Microsoft LinkedIn presentation was an excellent event to bring my students together during distance learning. Many of these students wanted to look for employment at businesses that needed help during quarantine (grocery stores and fast food). The remote presentation helped these students feel more confident in their job search. One student used what they learned to help their mom with her LinkedIn profile, and this parent was called in for an interview! Thank you to JA and Microsoft for keeping in touch remotely and for helping schools and communities in an unprecedented time." – Veronica DiLullo, Derby HS Business Teacher
Career Exploration Fair
The first annual Career Exploration Fair, held in the Fall of 2019 for Derby and Ansonia middle school students) was comprised of several local manufacturing and other supporting businesses that introduced 8th grade students to a multitude of jobs across the manufacturing sector.  The day began with an overview of manufacturing with a spotlight on CT manufacturers, given by Jamie Scott, Executive Director of the New Haven Manufacturing Association. The  students began 15-minute rotations through various vendors to gain first-hand knowledge of each business through interactive exercises.  Students were also able to tour the new Advanced Manufacturing Floor at Derby High School, in partnership with Housatonic Community College, create their own business logo and practice their interviewing skills with mock interviews by the McIntyre Group.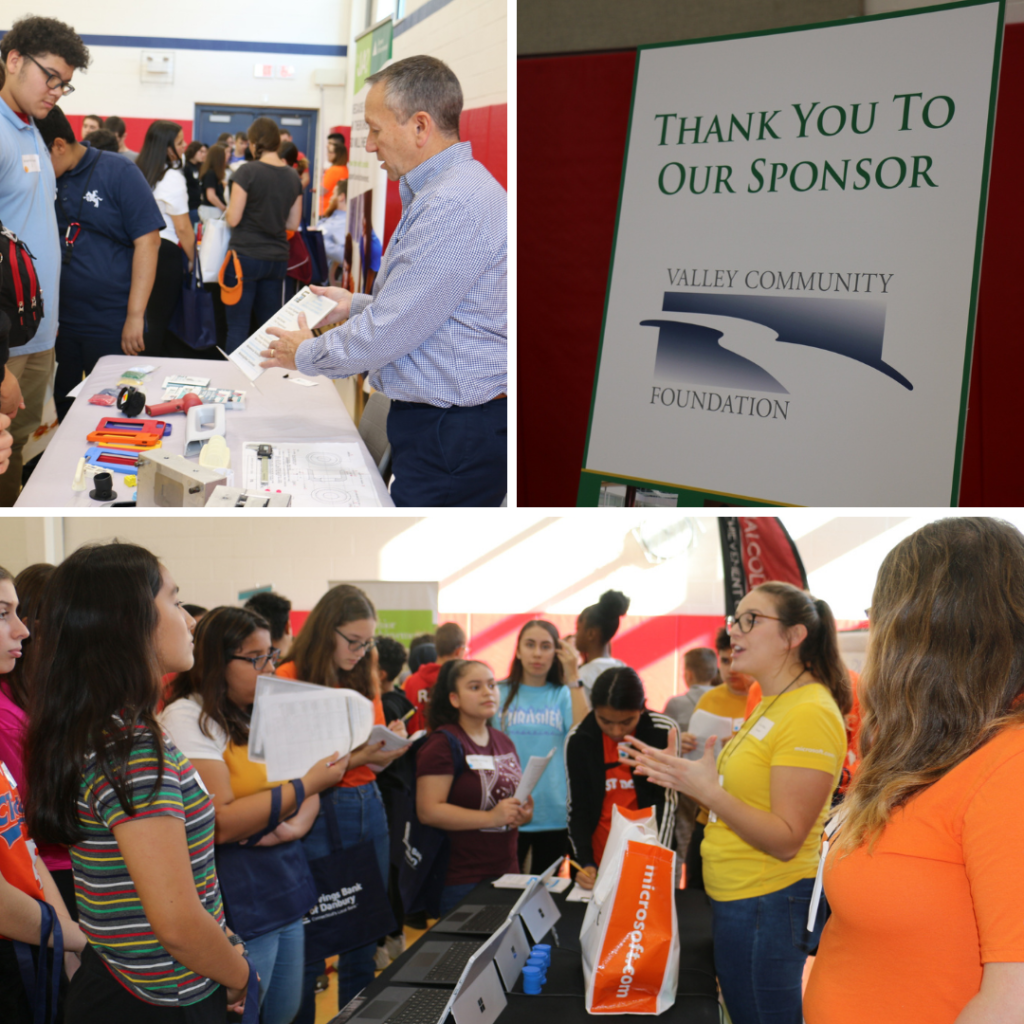 The Raymond P. Lavietes Foundation
Support throughout the years from The Raymond P. Lavietes Foundation has allowed for JA of Greater Fairfield County to continue bringing new and innovative programs to our students in the Valley, including:
BIC Career Day
BIC partnered with JAGFC on a Career Fair experience for over 40 Ansonia and Derby High School students. Students had the chance to meet with BIC employees and learned about the various career paths and departments within the organization, including IT, Supply Chain, HR, and Sales.
"I liked meeting employees from each department and seeing what each department does and how they function." – Ava, Derby High School Student
Financial Literacy Night at Ansonia Middle School
JAGFC and the Ansonia Charger Club partnered with Webster Bank to host this event, during which students worked with their families on a JA lesson. Students gained a greater understanding of financial literacy by learning ways to approach spending and saving that lead to long-term financial security. Through this family friendly activity, Webster Bank volunteers engaged students in discussions surrounding investing, credit, and risk management.
"Participating in Financial Literacy Night opens the conversation that my family would have on financial issues." – Ansonia Middle School Parent
Virtual JA in a Day at Sunnyside
Through this program, K-4 students had the opportunity view pre-recorded lessons from volunteers. Through these programs, students were introduced to important financial literacy and entrepreneurship concepts, including saving and spending, needs vs. wants, and money management.
"I want to thank you for your wonderful program!  Even though we are in a different situation this year, the students were able to share the activities with their families.  The students enjoyed learning about communities, professions, and money!  We are looking forward to seeing you next year!" – Robin Kichar, 2nd Grade Teacher, Sunnyside School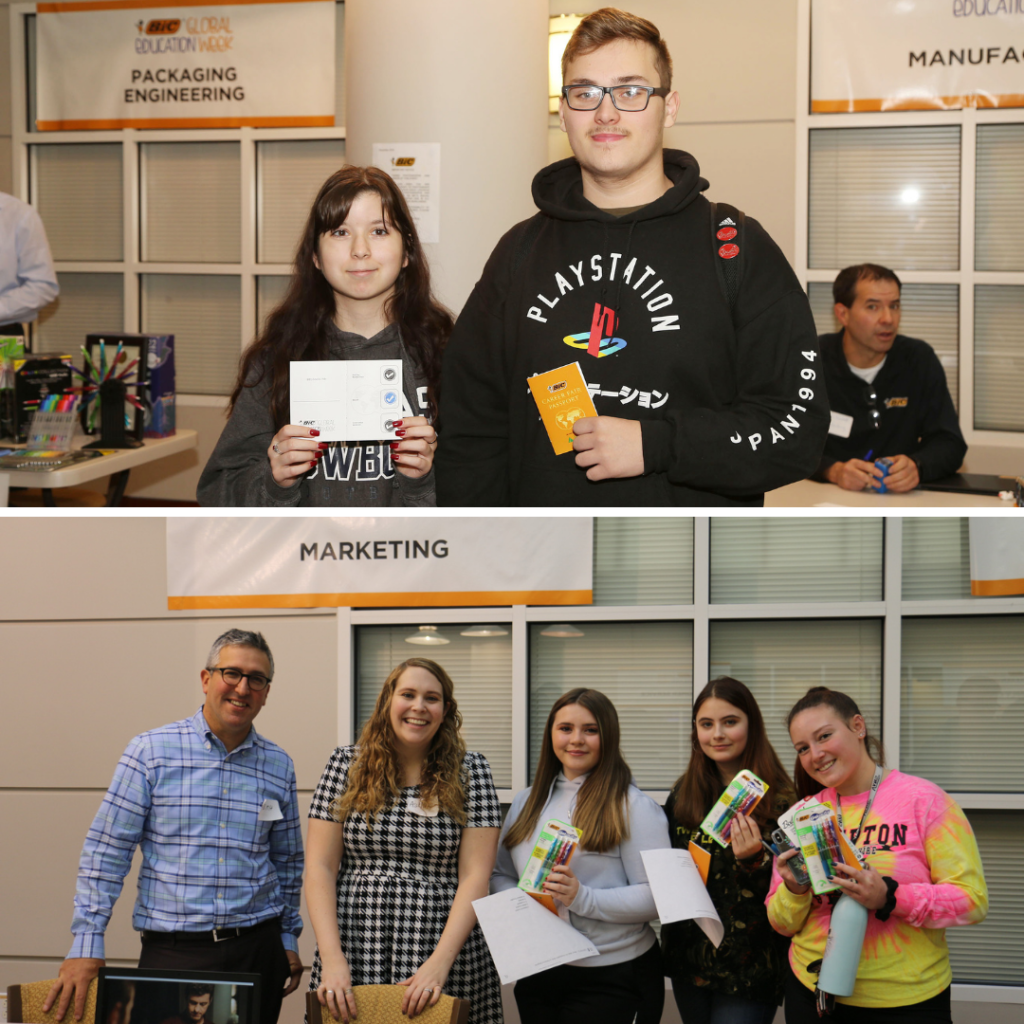 Special Thanks to our Dedicated Partners